Vegetables on the grill take a little more finesse than your average hamburger or hot dog, but they are well worth the effort. Broccoli is one vegetable that isn't often considered for the grill, but with just a little know-how, grilled broccoli may just become a family favorite.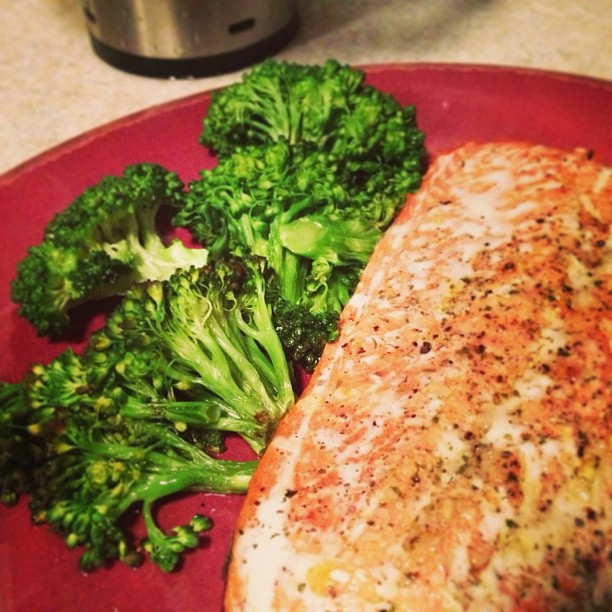 Broccoli on the Grill
The best way to cook broccoli on the grill is to steam or roast it. If roasting, brush with oil first to prevent sticking. You can also marinate the broccoli for 10 to 20 minutes before cooking to add flavor. Roasted broccoli will also pick up that unique grill flavor, so don't go too heavy on the spices. Try a simple marinade made with garlic and lemon for just enough flavor.
Roasting Broccoli on the Grill
If you've never made broccoli on the grill before, don't worry. It's really very simple. Here's an easy recipe to get you started, but remember that you can tweak your seasonings and cooking time to taste:
Cut broccoli into florets or spears
Place in boiling water to blanch for 3 minutes. This will soften up the broccoli and help it cook faster.
Brush with olive oil and sprinkle with garlic, salt, and parmesan cheese.
Heat the grill to high heat.
Place broccoli on a layer of aluminum foil. You can turn the edges up to create a tray that keeps the broccoli from spilling onto the grill and makes it easier to remove.
Cook for 10-15 minutes or until broccoli reaches desired tenderness
You can also cook the broccoli over indirect heat by using the burners on only one side of the grill. This method may take a little longer for the broccoli to finish cooking, but it will be less likely to char.
Steaming Broccoli on the Grill
If you don't like the idea of your broccoli taking on the charred flavor that accompanies roasting, you can try steaming it instead. You can easily steam a side dish of broccoli while grilling chicken or steak. Simply make a pouch by folding a large piece of aluminum foil in half and crimping the edges. Place broccoli pieces inside along with a small amount of water. You can also add a little butter for flavor. Seal the pouch and place on the grill over medium heat for 7-8 minutes. Be careful when you open the pouch, as the steam inside can cause burns.
If you don't consider yourself a broccoli person, it may be because you've never had it cooked in a way that appeals to your taste buds. Cooking broccoli on the grill gives it a unique flavor that may just make a broccoli lover out of you.
Go back to BBQ Recipes Main Page
Go to iGrillBBQ.com Home Page from Broccoli